IMSE Database and Collection
Synopsis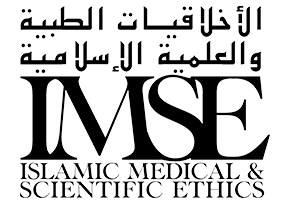 The Islamic Medical and Scientific Ethics (IMSE) collection comprises a wide range of resources that cover the broad spectrum of Islamic literature on biomedical ethics. The collection reflects the growing body of literature on the theme of Islamic bioethics, which covers both medical ethics in the traditional sense and also ethics in the life sciences in general. The scope of the collections includes both historical sources and also modern and contemporary sources which focus on both Islamic normative thought on the relevant issues, and also modern studies that focus on the application of bioethical standards for Muslim populations.
Picture shows a snapshot of the IMSE Arabic collection in the Bioethics Reading Room at Georgetown University Library (Qatar).
To date the IMSE database consists of over 3700 bibliographic records of relevant resources, mainly in Arabic and English. The Arabic collection has been developed and processed by the project's team in Doha. Most of the Arabic citations in the database are for records that have been acquired for this project. They are shelved in the Islamic Bioethics Reading Room at the library in Doha. These resources are for in-library use only and are not available for external loan.
The English records in the database have been developed by the project's team at the Bioethics Research Library of the Kennedy Institute of Ethics at Georgetown University in Washington D.C.
To access the IMSE web catalog and database, please visit this webpage.